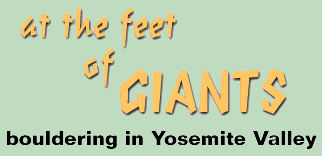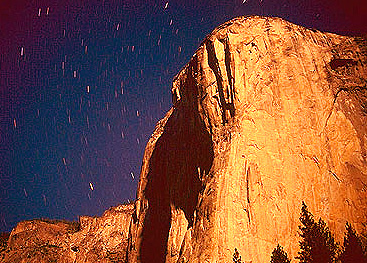 Yosemite Valley is a granite-lover's climbing utopia. Thousands of big-wall gurus make pilgrimages each year to experience El Cap's open expanses of stone. Although the high walls of Yosemite are irrefutably some of the best around, the Valley is also host to many world-class bouldering problems and circuits.
While big-wall climbs in Yosemite have been the benchmark for the world, its bouldering scene has not been far behind. Recent years have seen something of a bouldering renaissance, bringing new faces to work old problems, creating new problems amidst the old circuits, and keeping standards high. Problems below V2 (5.11-ish) exist, but the majority of cranking is concentrated at the upper end of the scale.
Ron Kauk has been a resident for many years and is responsible for numerous testpieces, including Midnight Lightning (V8) and Thriller (V9). Kauk and several of Britain's big guns ­ Jerry Moffatt, Sean Myles, Ben Moon, Mark Leach and Adam Wainwright ­ have continued to push world standards on these grey stones. Moffatt's Dominator (V13) still reigns as one of the area's hardest problems.
This guide translates prior bouldering information into a V-grade format, also introduces several new problems and previously undocumented areas. Originally compiled for Rock & Ice's website; can't say the topos are 100% current as per all new problems, but certainly a sufficient introduction.

General info - Bouldering topos - El Cap Stuff
More Yosemite info:
Hans Florine's site (speedclimb.com)